Circular Supply Chain and Procurement ONLINE COURSE
Circular Supply Chains
Acquire the knowledge, skills and techniques to deploy Circular Procurement and Circular Supply chains in your organisation. Create shared value, positive impacts and sustainable competitive advantages while respecting the planetary boundaries.
This course is for all supply chain professionals that want to master the necessary skills to create, design and deploy the supply chains of the 21st century.
CIRCULAR SUPPLY CHAIN AND PROCUREMENT COURSE
Deploy the Circular Economy in your supply chain
"Many supply chains are perfectly suited to the needs that

the business had 20 years ago.

"
MIT Professor Jonathan Byrnesuote
The supply chain of today are undergoing fundamental and rapid transformations. 
Leaner, cheaper, faster supply chains will not give your organisation the edge anymore. Being resilient, collaborative, circular and ultimately regenerative, will create shared value  with your stakeholders and generate long term competitive edge.
In this course, we introduce the Circular Supply chain and how it enables Circular and Regenative business models to scale.
You will learn the fundamentals of the Circular Economy and its links to the wider sustainability objectives.
You will discover the key enabling roles Circular supply chains and Procurement play in the deployment at scale of Circular business models and innovation.
You will learn how to evaluate the Circularity of a supply chain. You will know how to design a Circular supply chain and how to implement circular procurement.
Finally, you will be able to apply your newly gained knowledge to a business case of your choice.

This course is aimed supply chains professionals that want to gain new skills to address the challenges and opportunities presented by the supply chains of tomorrow.
This program is designed to give you the knowledge, tools and method to efficiently deploy Circular Procurement and Circular Supply chains in your organisations.
After completing the course, you will receive your Circulab catalyst certification.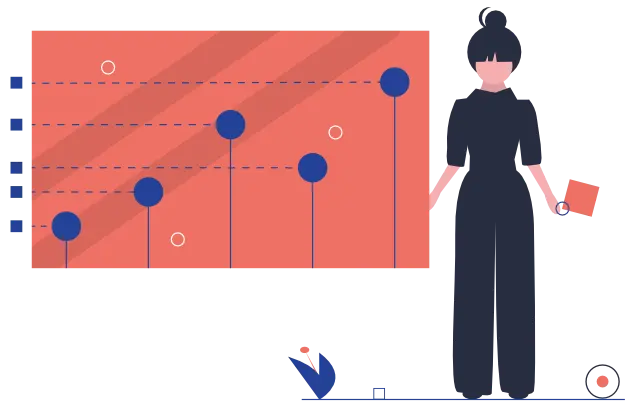 Circular supply chain and Procurement


Next class starts: May / June 2022 (start date TBC)


5 modules: videos, exercises, forum, weekly live Q&A sessions

Online learning
Access the course online anytime and anywhere with the videos and the forum.
Collaboration
Join an enthusiastic class and learn together as a team!
Toolbox
Learn to use fun and practical tools that will drive your projects to regeneration.
Certification
Earn your certification as a Circulab catalyst!
Create the supply chains of tomorrow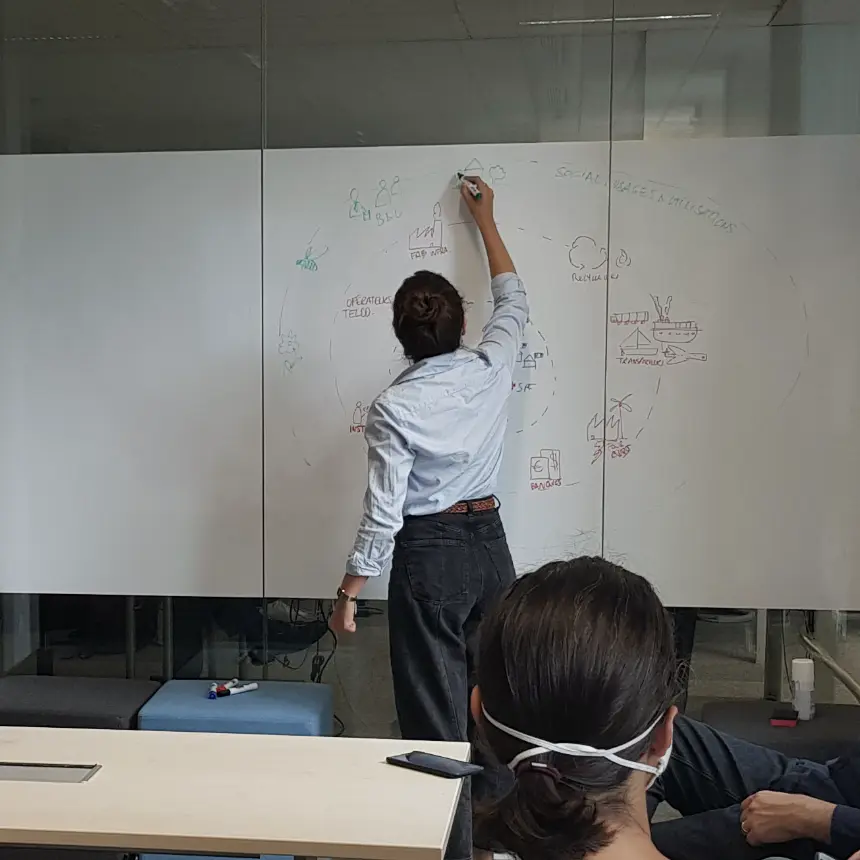 Understand the fundamentals: Supply Chain, Sustainability and Circularity Economy
In this first module, you will explore and articulate the links between Sustainability and the Circular Economy.  You will review the fundamentals of Supply Chain management and understand the opportunisues and challenges of a Circular Economy.
Sustainability and sustainable supply chains

Circular Economy and Sustainability

Understand Circular Value chains
Circular Supply Chains and Procurement
In this second module, you will discover the main components of a circular supply chain and the core role of procurement. You will understand and realize the crucial role of procuement and of reverse logistics in implementeing a circular supply chain.
Master the key components of a circular supply chain

Understand the importance of reverse logistics

Explore the impacts on operations and the new technologies associated to circularity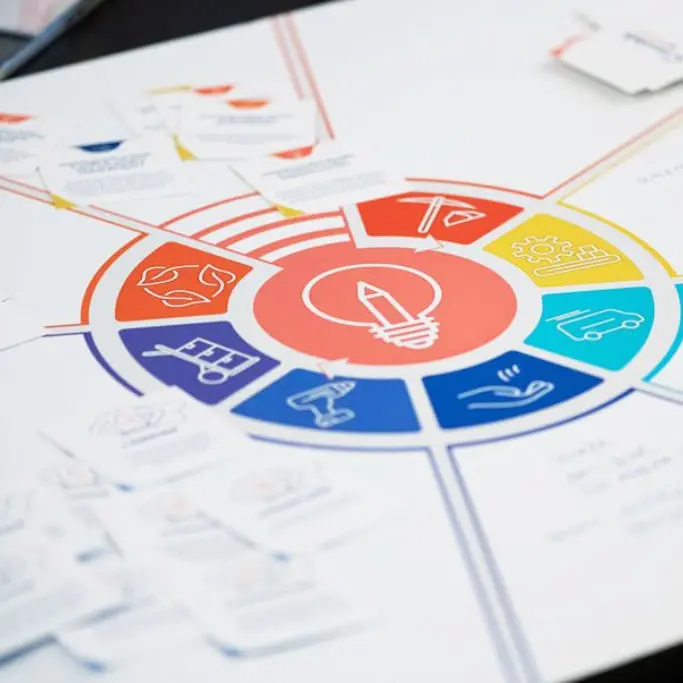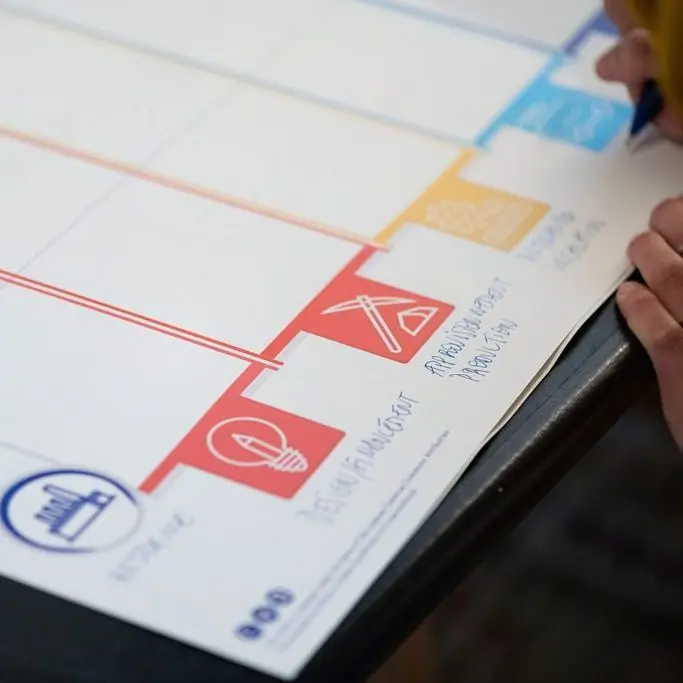 Evaluate the circularity of a supply chain
Designing new loops of value is only possible when involving all partners, all stakeholders in the long-term. In this module, you will master the Partner Map tool to identify your key stakeholders and establish the best hypothesis for shared value.
Discover the various approaches to measure and assess supply chain circularity

Analyze annual sustainability reports from a supply chain perspective

Explore Life Cycle Analysis
Design a circular suppply chain and deploy circular procurement
A Circular supply chain transformation is a system re-design exercise. In this module, you will learn how to plan your supply chain re-design by analysing your supplier portffolio. You will master the methodoloy to identify Circular oppurtunities and  transform these into cost optimization and new revenue streams.
Understand how to design a circular supply chain transformation plan

Apprehend supplier portfolio method

Analyse a supplier portfolio

Identify circular opportunities : Circular supplier portfolio + "missing" partners

Evaluate and prioritize your opportunities

Identifiy the enabling and relevant stakeholders

Optimize actual resources and create new revenues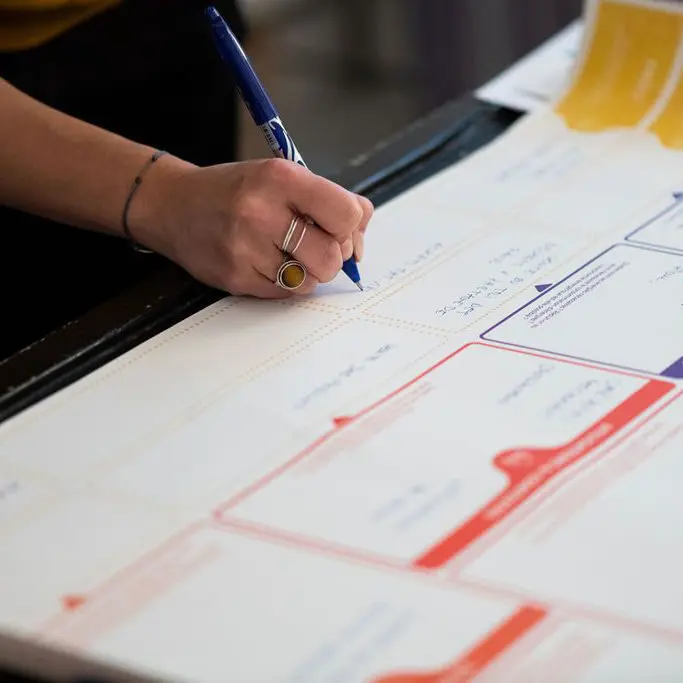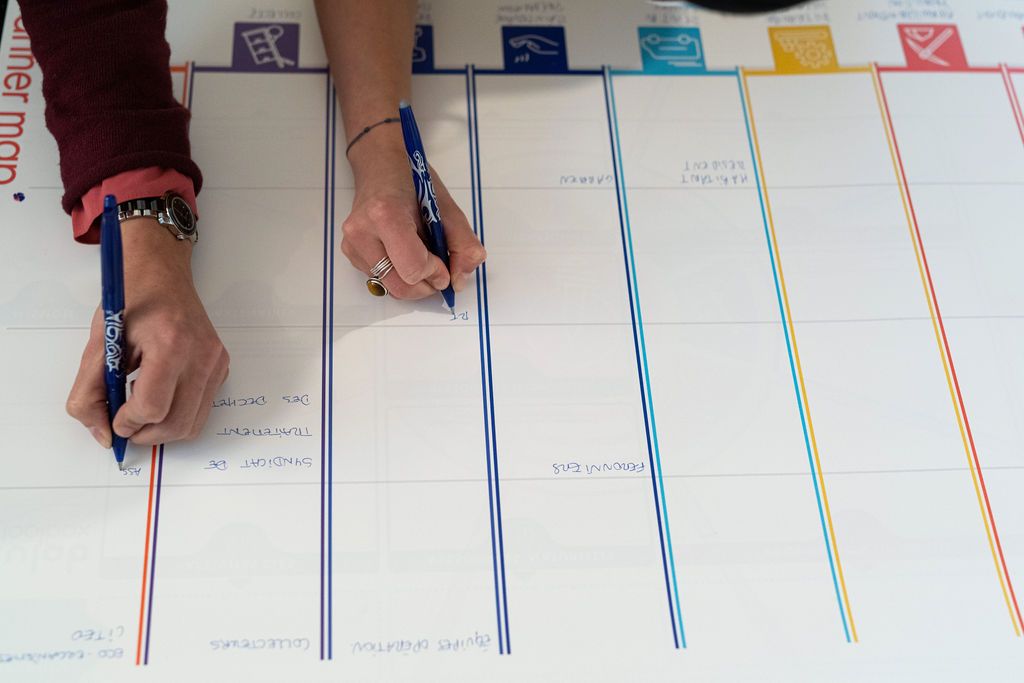 Your personalised action plan
In this final part of the course, you will design your own circular supply chain plan. You will choose an actual or future project of your own and apply the teachings of the course to design a Circular Supply Chain transformation plan.
Construct your circular supply chain improvement plan
The tools presented during the course
Join the 200 Circulab catalysts

Stéphanie is a Circular Economy Consultant and Trainer.
She has learnt her Business and Supply Chain trade in the steel industry, first on the Purchasing side then as a steel supplier for the Packaging Industry.
For the last 15 years, Stéphanie has been supporting organisations in their transformation plans. In particular, she works with large companies, SME and start-ups in agri-business, industry and services in order to integrate the Circular Economy in their activity, develop circular supply chains and business models with positive impacts.
Stephanie is a Circulab certified consultant since 2017 and has founded Circularboost in 2018. Stéphanie lives in Paris, is an avid reader and a beginner woodworker.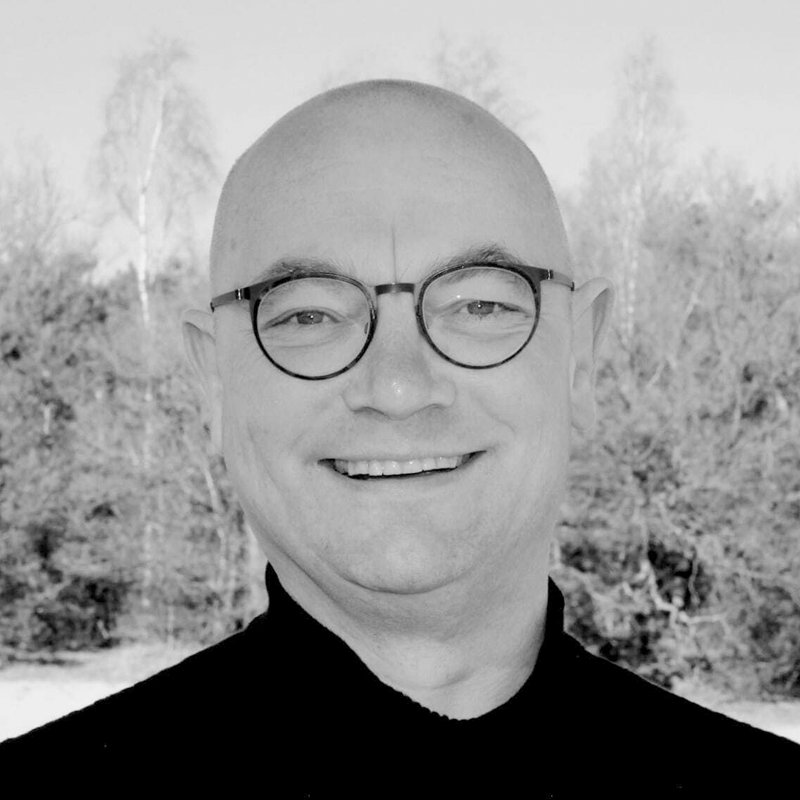 Taco Snippen is a procurement professional specialized in  setting up and implementing procurement and sourcing strategies. Taco has a broad and international 25 year experience in private and public organisations in the chemical industry, building, medical, off shore and FMCG sectors.
He has held various executive positions in multiprocurement scopes (CAPEX and OPEX), often in an international context. Since 2009 he runs his own consultancy firm and since 2016 he is part of the Circulab community.
Taco is driven by his passion to contribute to a world as a better place for living creatures such as people.
He lives in the Netherlands and has been living in France for 8 years and a semi-professional musician.
Learn to create positive impacts
At Circulab we are convinced that the best way to learn is through real case studies and world challenges. Our tools and learn by doing pedagogical approach will allow you to understand the circular economy principles and realize its transformative potential for your projects and businesses. Learn a group or on your own to initiate change and create positive impacts with Circulab!
30-day money back guarantee
Your satisfaction is our priority so if you are not happy with the course we will give you your money back...
But we are confident that you will love it.
Circular Supply chain and Procurement course
With this course, acquire the mindset, the skills and the method to design and deploy the Circular Supply chains of the 21st centrury.
Cohort-based course, peer-to-peer learning with other participants

Learn how to deploy Circular Supply chain transformation in your oganisation

Create your own Circular Supply chain transformation plan

Access to all modules anywhere, anytime via an online platform

45 hours of training, i.e. a minimum of 6 hours per week over 8 weeks (videos + team exercises)

Exercises to solve with your group (allow 2-3 hours of contribution to the group work each week)

Weekly Q&A sessions (30 - 45 minutes) via Zoom with all participants (+ replay available)

Access to training, resources and a dedicated forum for 1 year