CIRCULAR DESIGN ONLINE COURSE
Design is the key to the Circular Economy. Get started now!​
From linear to circular, rethink and redesign, acquire the mindsets, tools and skills to solve modern problems and transition to the Circular Economy.
Instigate change and learn how to create positive impacts through Circular Design.
Start your journey towards the Circular Economy
« The design process determines 80% of the impacts of a product »


European Commission
Today, the complex system in which we live is weakened by our current economy. It is time to change the way we do things to therefore create a sustainable future.
As everything results from the design process of a product or a service, it is at this specific level that we must act to create real positive impacts for the entire ecosystem.
This training course has been designed to give you the keys to start your circular journey, adapt your organization and create your future products and services. You will learn to:
Understand and apply systems thinking
Analyze a value chain with circularity
Facilitate cooperation between stakeholders
Analyze and design regenerative business models
After completing the online learning, receive and share your Circulab catalyst certification.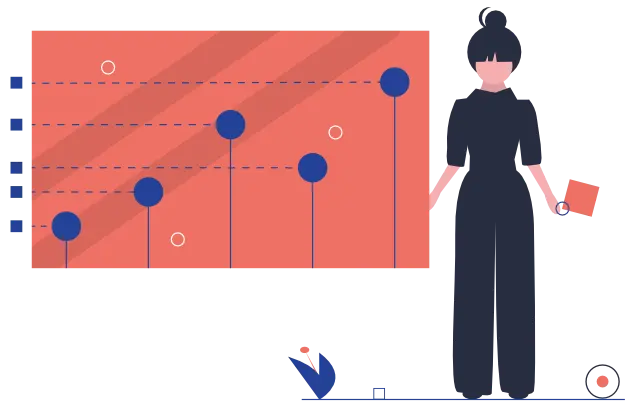 Next classes start: 31st October


45-hour training course / 8 weeks

4 modules: videos, interactive exercises, forum, live Q&A sessions

2 course options according to your needs
Learn and practice as a team for 8 weeks.

Access recorded videos, text resources, interactive exercices on MURAL, forum for 12 months on a secured e-learning platform.

8 recorded Q&A sessions on Zoom (45 - 60 minutes) with the tutor.

Get your Catalyst certification.
Coaching / Intra-company training
Adapt the format, the program to your needs. Choose a project, define the scope and the deliverables. Adapt the content, exercises to your industry, project and context.

Access recorded video content, text resources, interactive exercices and forum on a secured e-learning platform.

Get your Catalyst certification.
Online learning
Access the course online anytime and anywhere with the videos and the forum.
Collaboration
Join an enthusiastic class and learn together as a team!
Toolbox
Learn to use fun and practical tools that will drive your projects to regeneration.
Certification
A certificate course, receive your certification as Circulab catalyst!
Create the products and services of tomorrow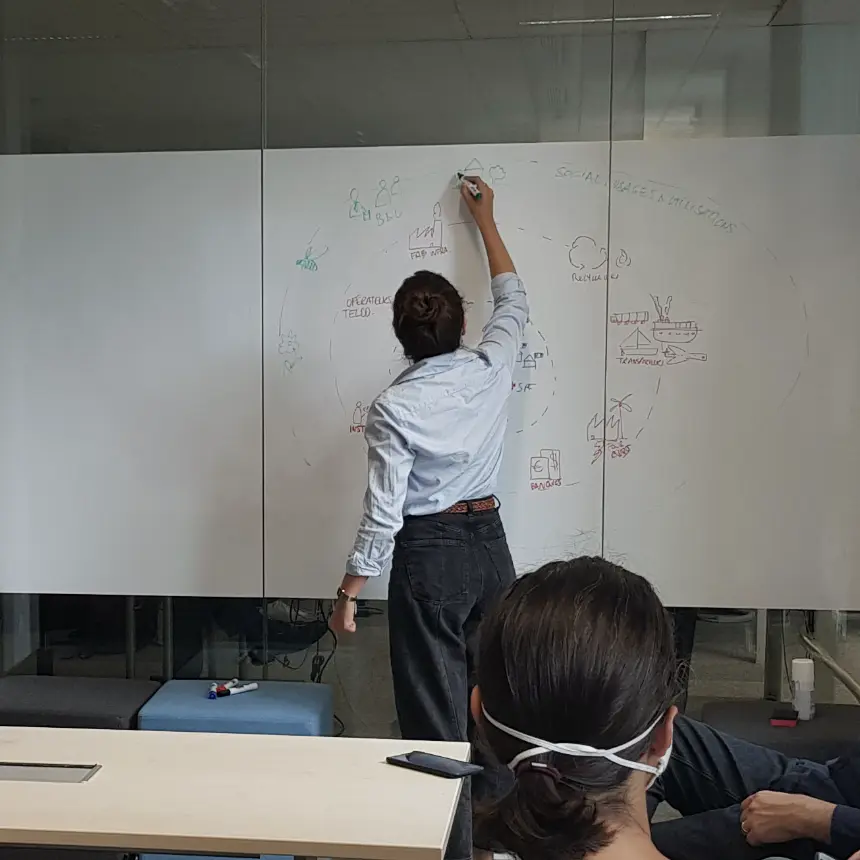 Understand and apply systems thinking
In today's world, we are aware that everything is connected and so we cannot think things separately anymore.
With this first module, you will explore the mindset of systemic thinking and therefore be able to take action in the most relevant way.
Learn how to map a system before starting any project

Raise your awareness of systems

Identify the main levers to redesign a system
Analyze a value chain with circularity
As understood in the previous module, in our interconnected systems, if one chain collapses, all the others face risks.
With this second module, you will learn how to embrace a clear view on how value is distributed amongst a market, evaluate ecosystems dependencies and design resilient value chains.
Identify business & regenerative opportunities

Check the resilience of your value chain

Anticipate systemic risks and threats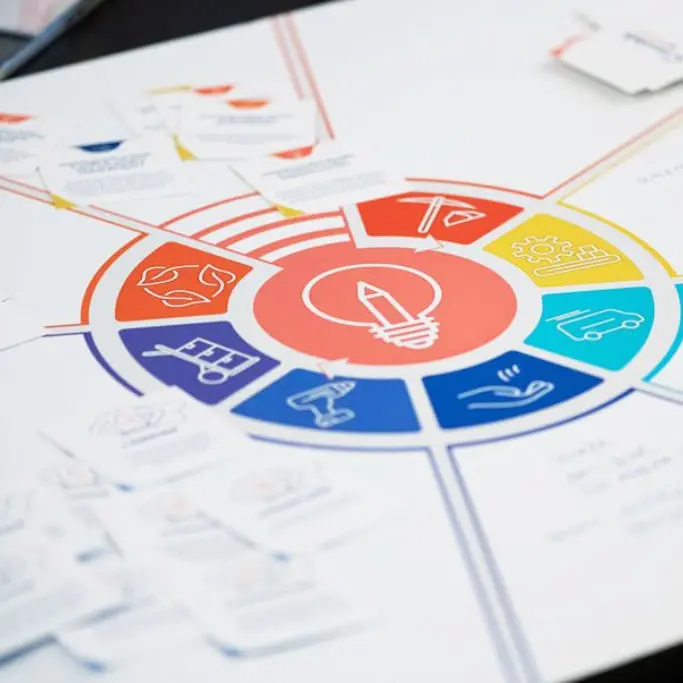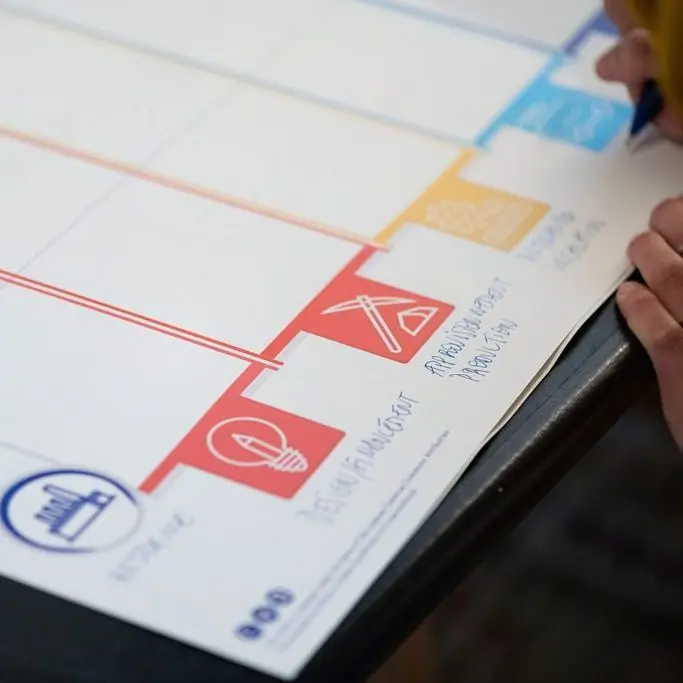 Facilitate cooperation between stakeholders
Designing new loops of value is only possible when involving all partners, all stakeholders on the long-term.
With this new module, discover and comprehend the Partner Map so as to identify the partners to bring together and establish the best hypothesis for shared value.
Identify the key stakeholders

Enable cooperation between all actors

Facilitate shared value creation
Analyze and design regenerative business models
The mission drives the organization in its strategy whereas, the business model frames how it creates value and manages resources.
With this module you will first be able to define the fundamental needs of the users and ecosystems, leading to better innovation.
Then you will learn to master the Circular Canvas and you will be able to take the right choices and design business models with positive impacts.
Analyze a business model with a holistic approach

Optimize actual resources and create new revenues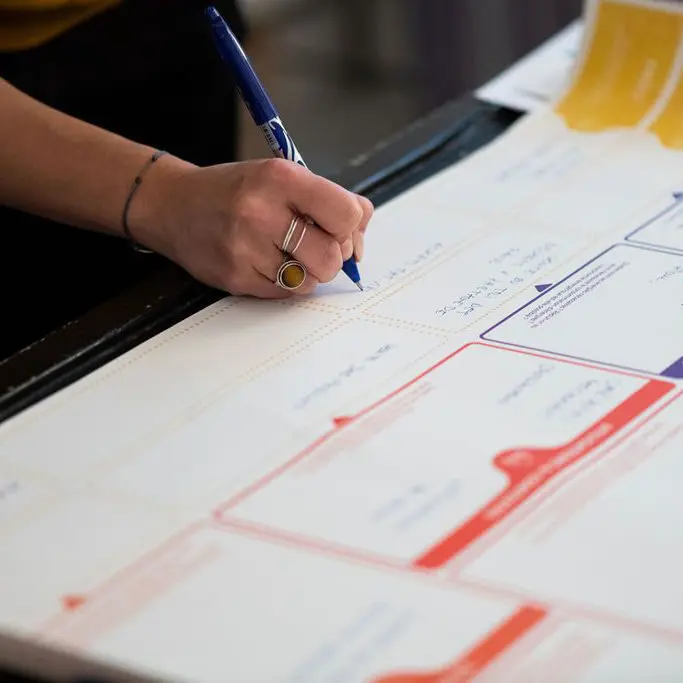 The tools presented during the course
Join the 280 Circulab catalysts
Laetitia Thomas
Researcher and educational engineer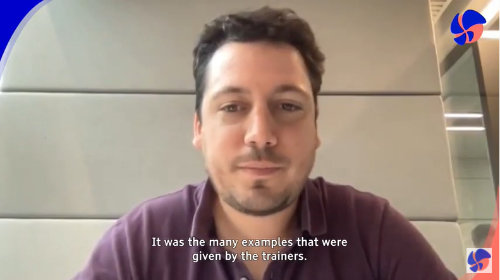 « An enlightening training that allows us to gain height on our missions and projects with appropriate tools. Thanks Circulab! »
Adeline PEREIRA
Digital Marketing Director, SQLI
«Super insightful on what elements are important when talking about circularity. As a consultant it helps you ask the right questions.»
Nikki Van Oostende
Business and Service Designer, Accenture Interactive
« Great intro, meaningful international case studies, tools that help you tackle complexity and embrace system thinking and team activities that help you harness collective understanding and impact. »
Cameron Rouse
Program Mannager & Execution, SAP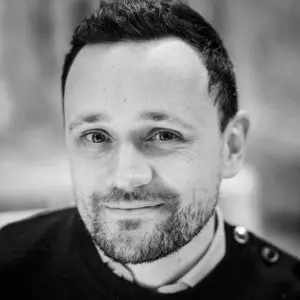 Brieuc Saffré is specialized in circular economy and innovation through business models. He co-founded Circulab in 2012, where he works with large groups such as IKEA, L'Oreal or SMEs.
He also co-founded Agripolis in 2016 and is the author of several books including Activate the circular economy. Brieuc is a regular lecturer in schools like Polytechnique and ENSCI.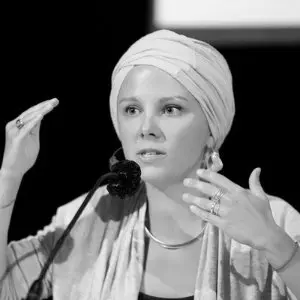 Creativity expert and real change-maker, Justine Laurent graduated in International Management and Innovation in Chile and in Spain.
She co-developed the Circulab method and applies it daily by working with clients like Plastic Omnium Environment or the City of Paris. She is a also a regular lecturer for ENSCI and HEC.
Justine is the educational coordinator of the Global Circular Economy Chair at ESSEC Business School.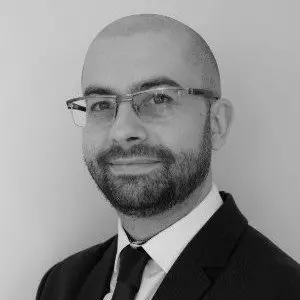 Fabrice Sorin is a seasoned professional with 15 years experience in commercial, procurement, operations and management roles in multinational corporations.
Having completed a Circular Economy MBA from Bradford university in 2019, he now develops and delivers impactful Circular Design courses through the Circulab Academy.
Learn to create positive impacts
At Circulab we are convinced that practicing on real world challenges and case studies is the best way to learn. Our tools and learn by doing pedagogical approach will allow you to understand the circular economy and realize its transformative potential for your projects and businesses. Learn on your own or as a group to initiate change and create positive impacts with Circulab!
30-day money back guarantee
Your satisfaction is our priority so if you are not happy with the course we will give you your money back...
But we are confident that you will love it.
Circular Design Course
With this course, acquire the mindsets, the skills and all the Circulab tools!
Apply the Circulab method to a real world challenge or real business case

Peer-to-peer learning with other participants with different experiences

Learn how to apply systems thinking in your daily work with your stakeholders

Access to Circulab guides to design circular business models with your clients or students

Access to all modules anywhere, anytime via an online platform

45 hours of training, i.e. a minimum of 4 hours per week over 8 weeks (videos + team exercises)

Exercises to solve with your group (allow 2-3 hours of contribution to the group work each week)

Weekly Q&A sessions (45 - 60 minutes) via Zoom with all participants (+ replay available)

Access to training, resources and a dedicated forum for 1 year