About Circulab and the Circulab Academy
Circulab supports your circular economy projects
It all starts with design and the need to create circular and regenerative business models. Through its tools, methods and training courses, the Circulab Academy contributes to the development of skills of economic actors and business leaders to build circular and regenerative economy, business design and systemic innovation.
Circulab, consulting agency and design studio
Founded in 2012, Circulab's mission is to accelerate the regeneration of natural and human ecosystems and to activate the transformation of organisations towards the circular economy.
To achieve this, the Circulab Academy trains professionals from all around the world in the circular and regenerative economy principles. We offer a method and a toolbox available in 7 languages: the Circulab Toolbox.
The method and tools are deployed all over the world through the Circulab Community. This community gathers more than 100 certified members in 22 countries who deploy our methods and tools locally to lead initiatives and create a positive impact in their various consulting and corporate missions of support to economic actors.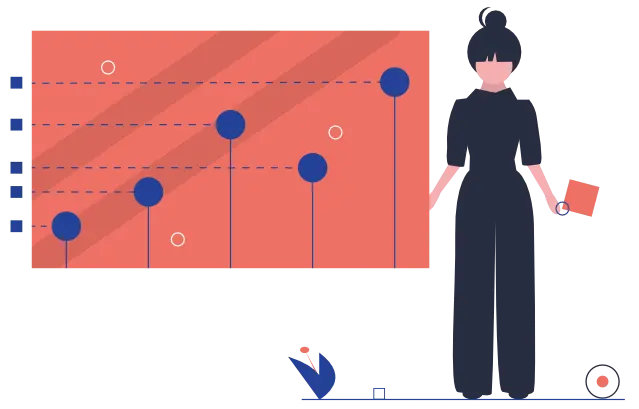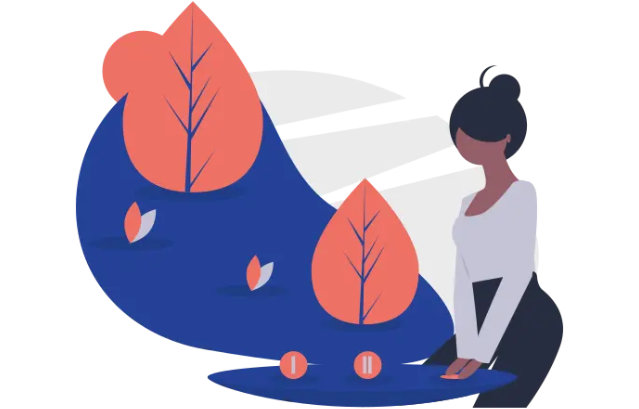 Our missions
We live in an interconnected and interdependent world where every actions lead to positive and/or negative impacts.
Adopting a circular economic model and a sustainable development through systems thinking and disruptive innovation by thinking of all the actors and stakeholders globally in the system from the product/service design phase, allows the creation of fair, desirable and truly socially sustainable socio-economic organisations.
At Circulab, we work every day towards the following goals
Optimise existing resources

Improve the resilience of businesses and societies

Deploy a regenerative economy
4 pillars for a sustainable change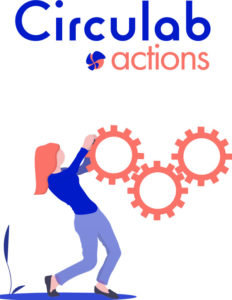 Our actions
We help you develop a new business model, rethink your strategy and business activities using the circular economy, biomimicry and circular design. The objective is the progressive implementation of a circular economy, a responsible and sustainable economy where the notion of waste does not exist. 
At Circulab, we consider the eco-design stage of products/services and we go much further. We think about the whole business system by taking into account the end of life of the product/service from the design stage and involving all stakeholders.
Our experience, our method and our community allow us to adapt our services to the needs and context of each client. A personalized and accessible approach, a guarantee of success
The Circulab Academy
The Circulab Academy offers online training in autonomy or in cohorts, face-to-face and ad hoc, on topics related to Circular Economy and resilience.
Our training courses are aimed at professionals, consultants, entrepreneurs and students who want to discover the circular economy, rethink their business model, improve their resilience, create positive impacts on ecosystems and start their transition to a truly sustainable world for future generations.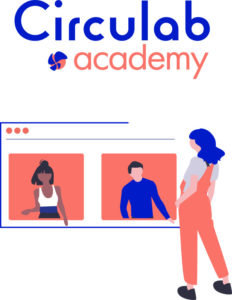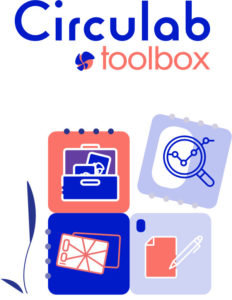 Our learning tools for the circular economy and corporate sustainability
At Circulab, we believe it is essential to give organisations the right tools and methods to initiate positive, sustainable and impactful change.
Our tools, tested and certified by many circular economy experts, are freely accessible to enable all actors to initiate their transformation.
These design tools will enable you to unite your stakeholders, rethink your business model, analyse your value chain and realize new business opportunities.
In the toolbox, you will find the Circular Canvas, a tool to build business models, products and services, as well as the Partner Map, the Value Chain Canvas which will help you to take action and initiate sustainable change.
Our community
The Circulab Community members advise you in your various projects from transformation strategy, to business and product design, evaluation, eco design, audit, training, etc.
The Circulab Community gathers more than a hundred independent consultants, agencies, consulting firms and universities across the world, who collaborate on projects, participate in the development of the Circulab Academy tools and training. The members' expertise covers activities such as supply chain, eco-design, corporate social responsibility, transformation strategies, procurement, etc.
According to your project, business activity and geographical area, we will put you in touch with the experts most likely to support you in your project.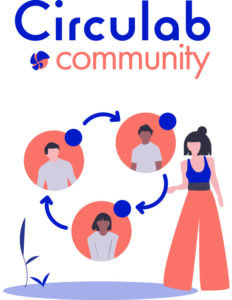 Learning by practicing
The Circulab Academy trainings are designed with real-world practical cases to help you understand current issues, identify business challenges, project yourself in the future to help you rethink your products, services and business model. Our mentors support you throughout the learning process to help you move from training to action.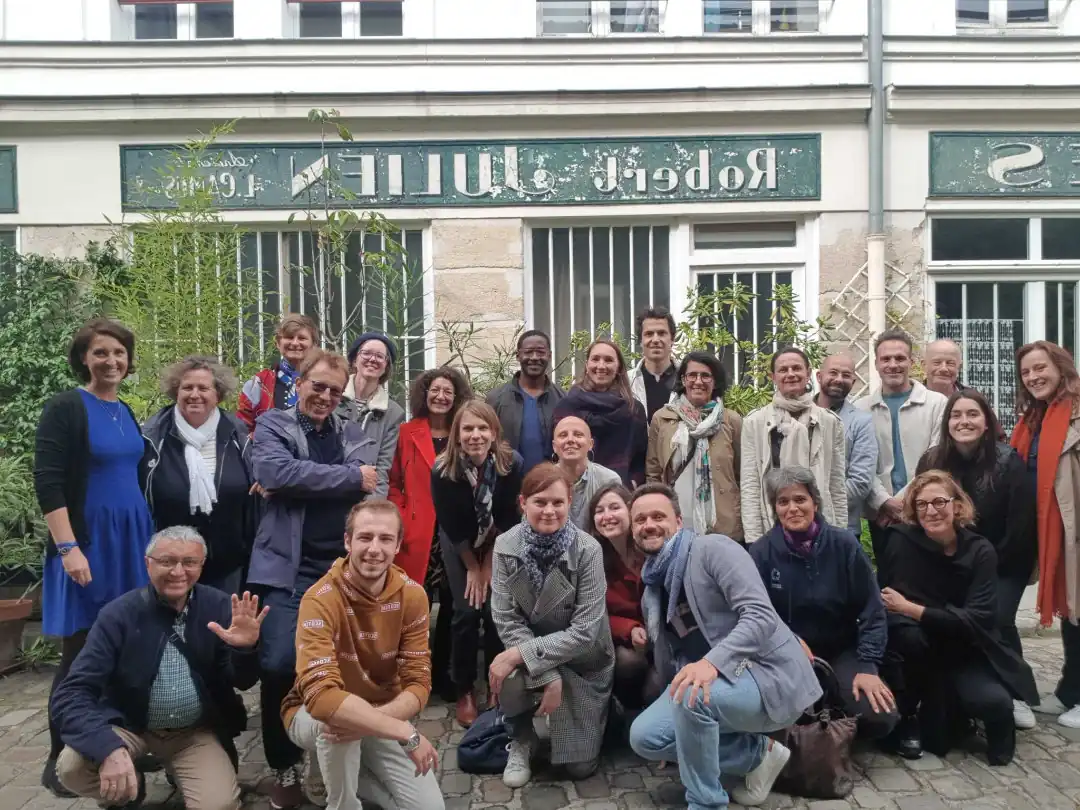 A French agency operating worldwide
Circulab brings together a team and a community of enthusiastic experts driven by the desire to initiate real change, to create impactful solutions and above all to positively transform organisations and communities while respecting the planetary boundaries. 
It is a story of shared values, of commitment, determination and above all an ambitious objective:
to provide the right tools and methods to organisations so that they can drive lasting change towards a fair and sustainable world.
Do you have any questions?
Do you want to know more about our tools, training and the Circulab Academy? We have a FAQ page that answers your main questions. Don't hesitate to check it! If you still can't find the answers you are looking for, please contact us ! 
How to stay in touch?
Join our newsletter community that reunites more than 10 000 changemakers worldwide! We will inform you about the latest insights, use cases, new courses, business strategy and solutions to reduce all environmental-impacts and make the Circular Economy a reality.