circular economy business models
The Circular Canvas: design circular businesses and projects
The Circular Canvas is the first tool created by Circulab to help organizations rethink their business model or projets and create long lasting impacts.
Embrace systems thinking and find a balance between economic viability, the ecosystem and sustainability.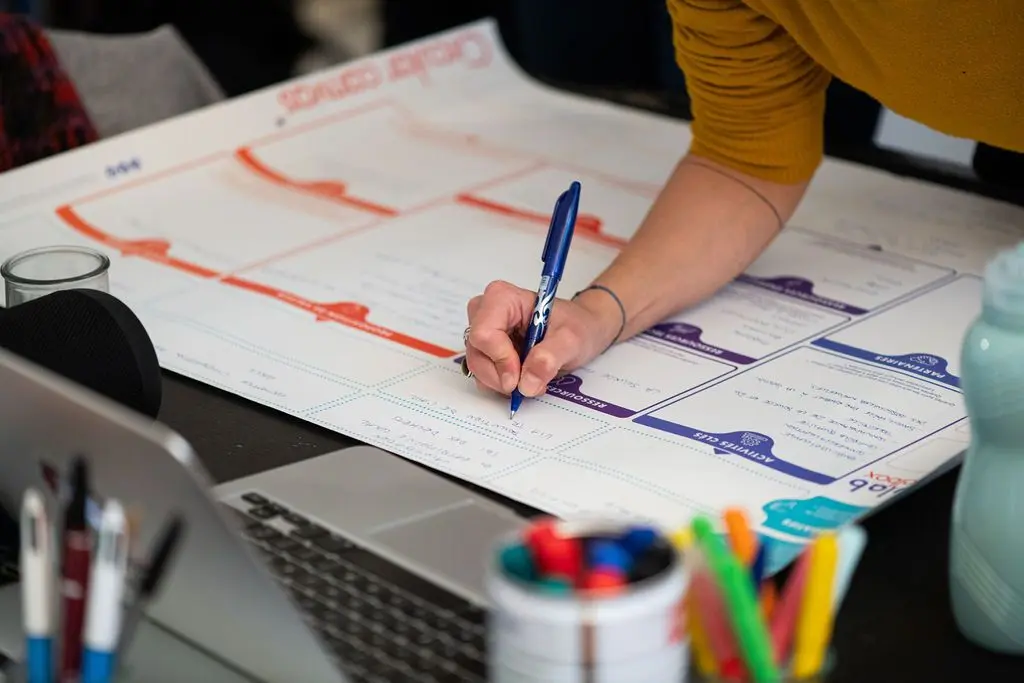 a regenerative business canvas template
The Circular Canvas
With the Circular Canvas, build a business model, a product or service, a project... analyze value creation, mark all incoming and outcoming flows and identify all impacts.  With this tool, you take into account the system all around to design a solution to meet all needs and create positive impacts. By adopting a systemic way mindset, design for regeneration.
The Circular Canvas is available in English, Chinese, Spanish, French, Italian, German and Dutch.
Move your projects to a circular economy with the circular business model canvas
Among many projects led by Circulab experts, we have used the Circular Canvas to:
Need help using the tool?
Understand how to redesign your business model and your projects with circular economy principles to improve the resilience of your organisation. 
Watch the webinar to learn more about the Circular Canvas and discover real use cases or sign up to an online training course to embrace its full potential.
Our latest short course to learn how to design sustainable business models with the Circular Canvas.