circular economy framework
The Value Chain Canvas: create systemic value with the circular economy
The Value Chain Canvas is a tool to analyze your market or industry and gather key information about resources, end users, competitors, technologies or legal policies.
With the tool, identify new opportunities, evaluate them and select the one with the most significant economic and regenerative potential.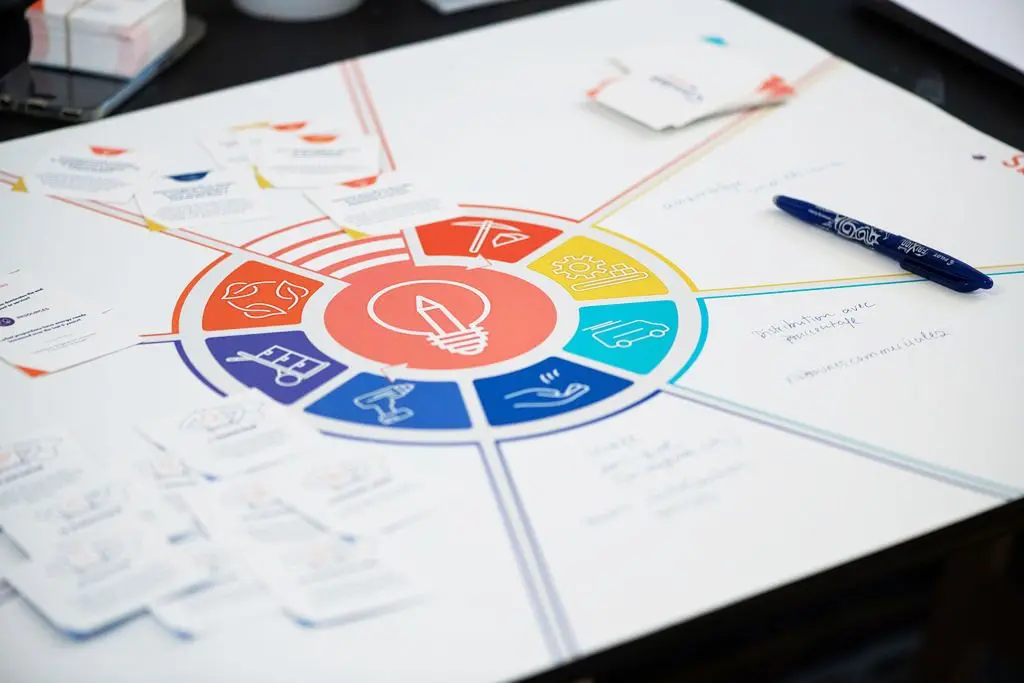 Illustrate and understand
Spot risks and opportunities
The Value Chain Canvas
With the Value Chain Canvas, identify the major value creation needs on the market and prioritize your strategic challenges associated using the prism of circular economy. Get a clear understanding of the entire value chain from a holistic perspective.
The canvas contains what we consider to be the 8 main steps of any value chain in the circular economy era: Design, Materials, Manufacturing, Distribution, Use, Repairing & Reconditionning, Take Back, Next Use. The goal is to identify the key elements of each step to reveal value creation.
The value chain canvas, a helpful tool for your projects
Among the many projects led by Circulab experts, we have used the Value Chain Canvas to:
Need help using the tool?
Would you like to increase your knowledge and skills about the circular economy? Embrace the full potential of the Value Chain Canvas and other powerful tools, sign up to our online courses and get started on your journey!
Learn to create change and how to make positive impact with the Circulab toolbox and knowledge.