The Partner Map: create shared value and cooperative business models
With the Partner Map, easily identify the key stakeholders of your next challenge.
Before starting a project, complete the Partner Map to accept different points of view, consider the whole value chain, facilitate value creation and anticipate potential threats from different actors.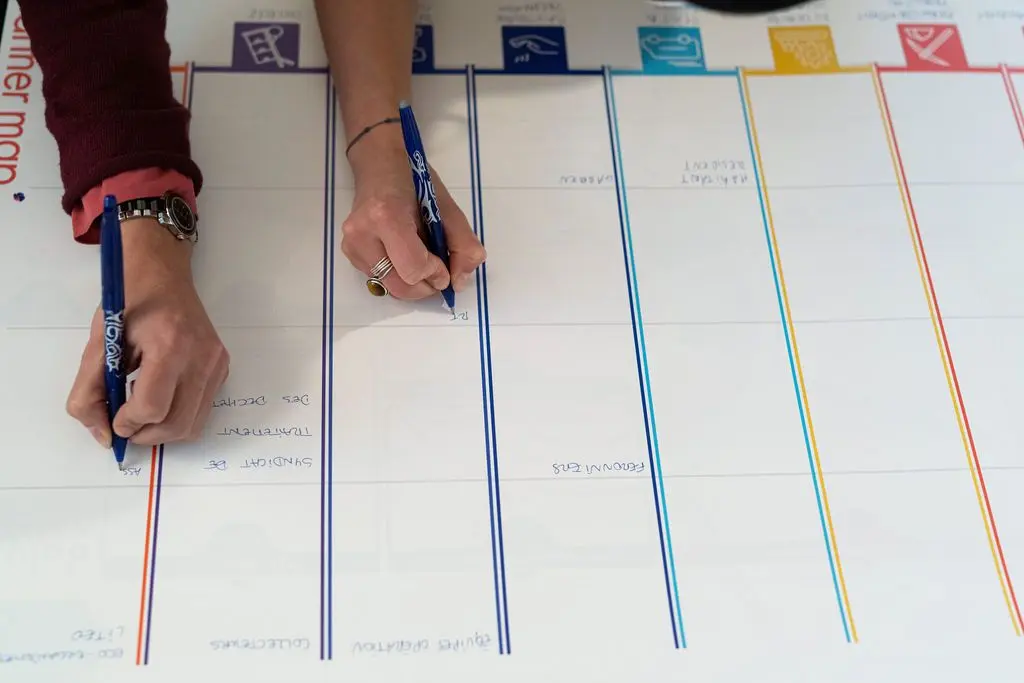 Identify all stakeholders
Build strong partnerships
Improve Knowledge Sharing
STAKEHOLDER RELATIONSHIP MAPPING
The Partner Map
With the Partner Map easily create a visual representation of the relationship your organization or a specific project has with the stakeholders involved. Such tool helps you understand who is concerned with your challenge, identify the level of engagement, the evolution of the relationship over time as well as any friction, their interests and therefore you will be able to decide on the best strategy to take action.
Identify the key partners to involve in your project and the accurate strategies for your challenges to create value for as many stakeholders as possible.
The Partner Map, a valuable tool to carry out your projects
Among the many projects led by Circulab experts, we have used the Partner Map to:
Need help using the tool?
If you would like to increase your knowledge and skills about the circular economy and grasp the full potential of such tool (and others), sign up to our online courses.
Learn to create change and how to make positive impact with the Circulab toolbox and knowledge.