circular economy activation
Circulab Presentations
Explore and learn from our thematic presentations about circular design and circular economy topics.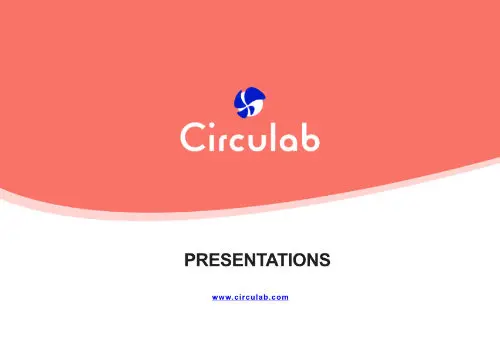 Presentations by Circulab
How your company's "raison d'être" can lead you to a regenerative economy?
Why does your company, association or organization exist? This simple question at first sight is more complex and implicit than it seems. Yet, regardless the form of the organization, formal or informal, the answer to this question helps to define an objective, open up opportunities and facilitate the transition to a virtuous circular economy.
Why and how to involve your stakeholders for a circular economy?
In an economy of shared value and positive impacts it is necessary to truly understand your partner's ecosystem. This is a complex, but necessary task for circular projects and the business models needed. We shall present you tools and a method that help to identify, map and involve stakeholders make them become to strategic partners
How to design a circular business model?
Even though organizations are starting to work on new ways of production, consumption and management for a better future, they still face a lot of obstacles.
Several on them speak about eco-conception or recycling efforts, to ensure upcycling at the end of life. But at Circulab we aim to eco-design not only products but also business models.
What if your company was operating like a sequoia forest?
Inspired by Janine Benyus's book, Biomimicry, published in 1997, we aimed to draw a parallel between the circular and symbiotic functioning of the sequoia forest to inspire companies to move out of linear operation and seize the opportunities of a virtuous and positive circular economy.
The circular economy opportunities
This presentation helps you to discover what is circular economy and what are the opportunities of this new model.
In a few slides, you can easily understand the issues on resources and the methods to improve materials, products or components value and life span.