Type of project : Training
Country : France
Type of organization: Company
Line of business: Cosmetics
Tool used : Circular Canvas
Lancôme, part of the L'Oréal group, is a French company specializing in luxury cosmetics. It is one of the world's leading beauty brands.
Context
As part of its commitments, Lancôme contacted the Circulab Academy to provide a training for its retail teams in order to improve their processes.
Needs
Lancôme's retail teams wanted a training program that would enable them to rethink the way they design, reduce waste and their carbon footprint while keeping costs down.
Offer
To meet the main needs of the teams, we thought it was important for them to fully understand the opportunities offered by Circular Economy in their activities. To do so, a two-day training course was organized, with both theoretical and practical aspects.
Key points
These two days of training enabled retail teams to :
Understand Circular Economy and systems thinking

Synthesize the system around a product/service to identify its economic, social and environmental impacts

Apply circular design to their projects using the Circular Canvas
Results
Twenty people were trained and were able to improve their practices by integrating circular design into their projects.
I'd recommend this training course for my department at Lancôme (...) The first part on systems thinking appealed to me, it's a total discovery. The Canevas tool is great, but requires practice and coaching.

Damien De Besombes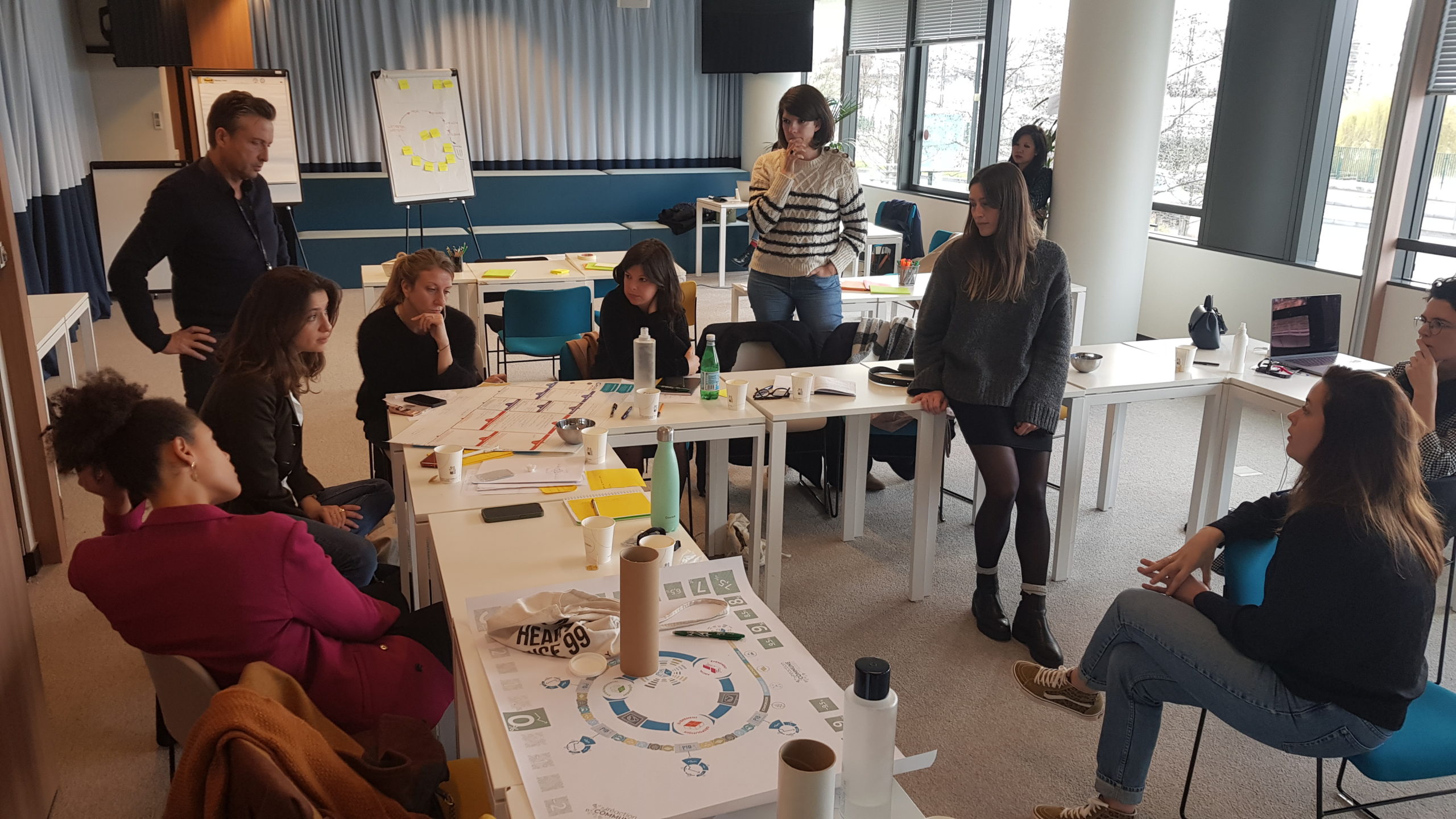 I want to train my teams
Would you like to adapt one of our online training courses to your needs? Get in touch with us